Page under construction!!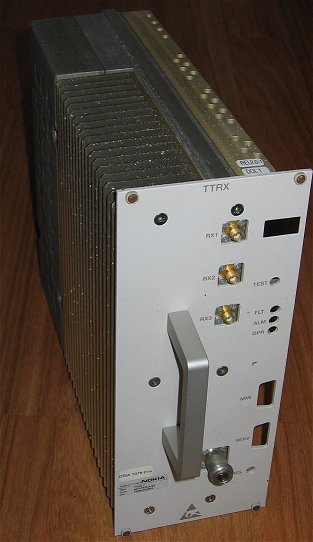 The Ex Dolphin Tetra base station power amplifiers (TTRX modules) made by Nokia have been available recently on eBay and represent a cost effective way of getting solid state power on 70cm
BUT they do require modifications beyond those indicated by the seller for reilable operation at high power or with high duty cycles.
They have some major shortcomings that if not corrected, mean that premature failure is likley with the probable destruction of the devices.
the PAs were very linear and because of the high crest factor associated with tetra mulit-carrier signals, the peak power capability of the amplifier needed to be in the 200-300W region, but the average power was about 75W
Some of the components used in the amplifier were only rated at this low mean power and overheating occurs if the amplifier is operated at it peak power capability for any length of time.
Areas of concern:-
The DC feed to the PA transistors runs through just 4 plated through holes..
The output directional coupler is lossy and gets hot enough to delaminate the board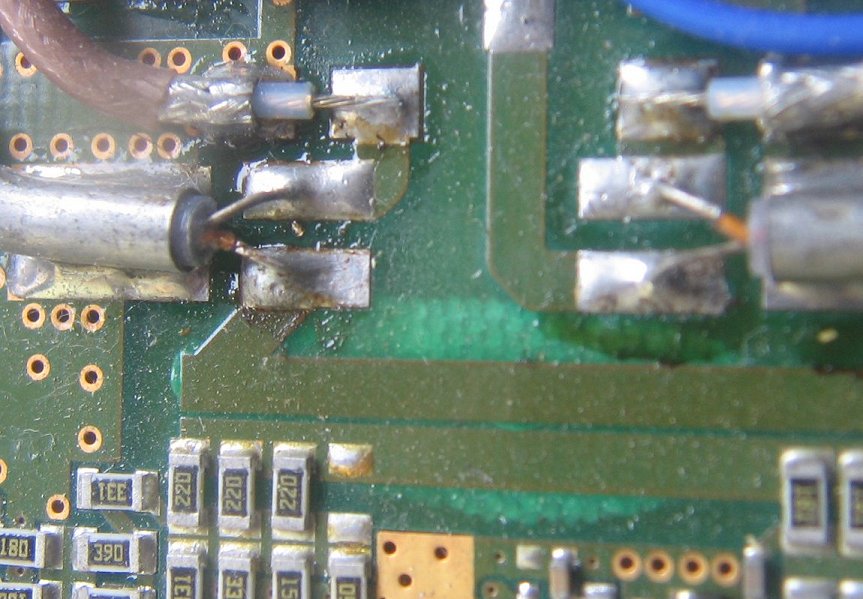 the output sagewire 3dB couplers (not all versions) gets very warm
The driver device is not capable of driving the amplifier to its full potential.
Some good work on these, including modification to the bias ccts can be found on G4FEVs webpages